SAXITUDE is a high-energy saxophone quartet from Luxembourg. With more than 1000 concerts over the last 20 years, SAXITUDE has a busy schedule and is touring around the world. They played concerts and festivals in Belgium, China, Czech Republic, France, Germany, Luxembourg, Netherlands, Poland, Portugal, Slovenia, Switzerland, Taiwan, Thailand, Turkey, United Kingdom, United States, ... To inspire the kids, they created their show for kids "NINO SOPRANINO", which can be performed in different languages. SAXITUDE released 7 albums. SAXITUDE is endorsed by P. MAURIAT saxophones and by D'ADDARIO.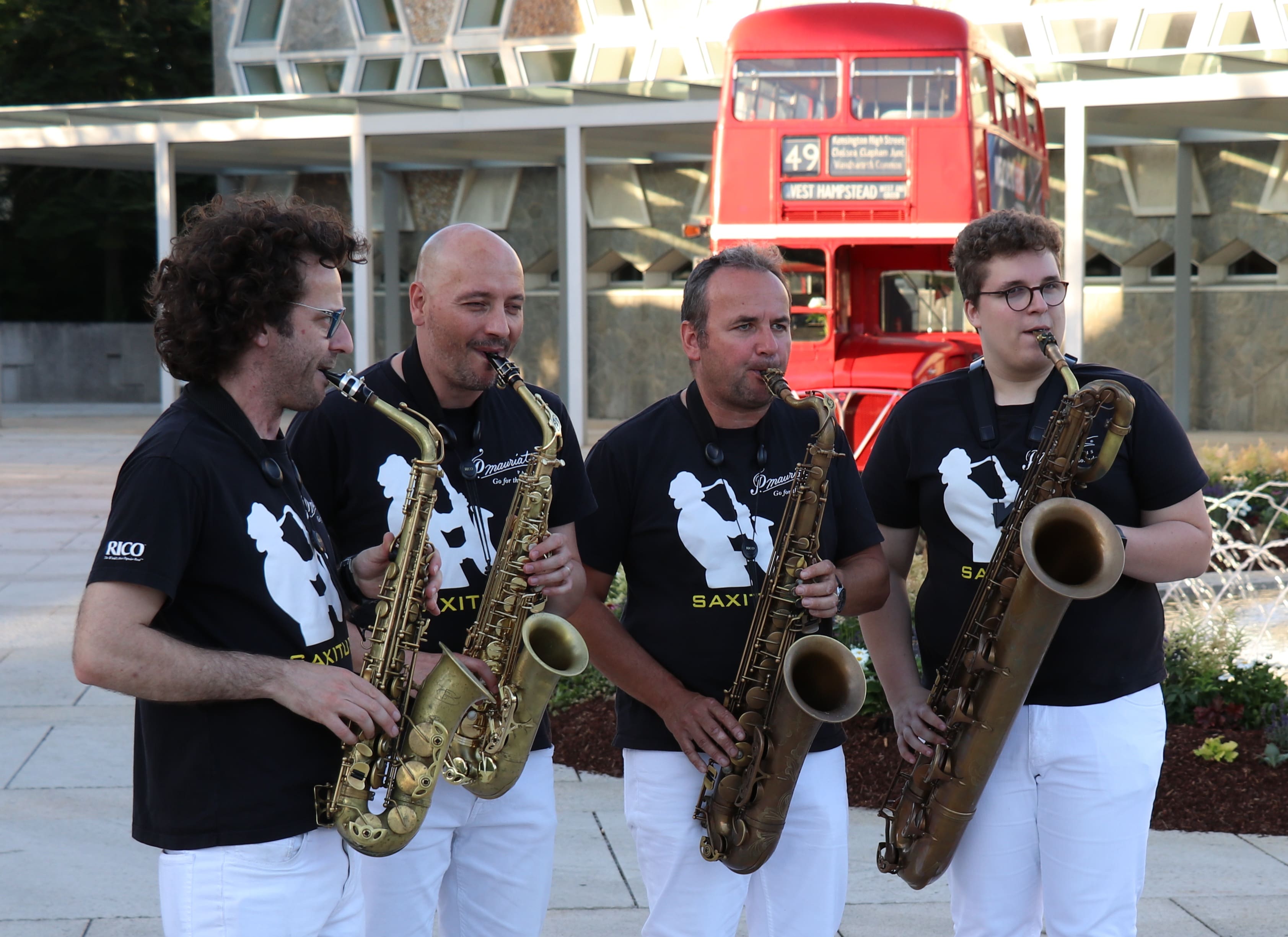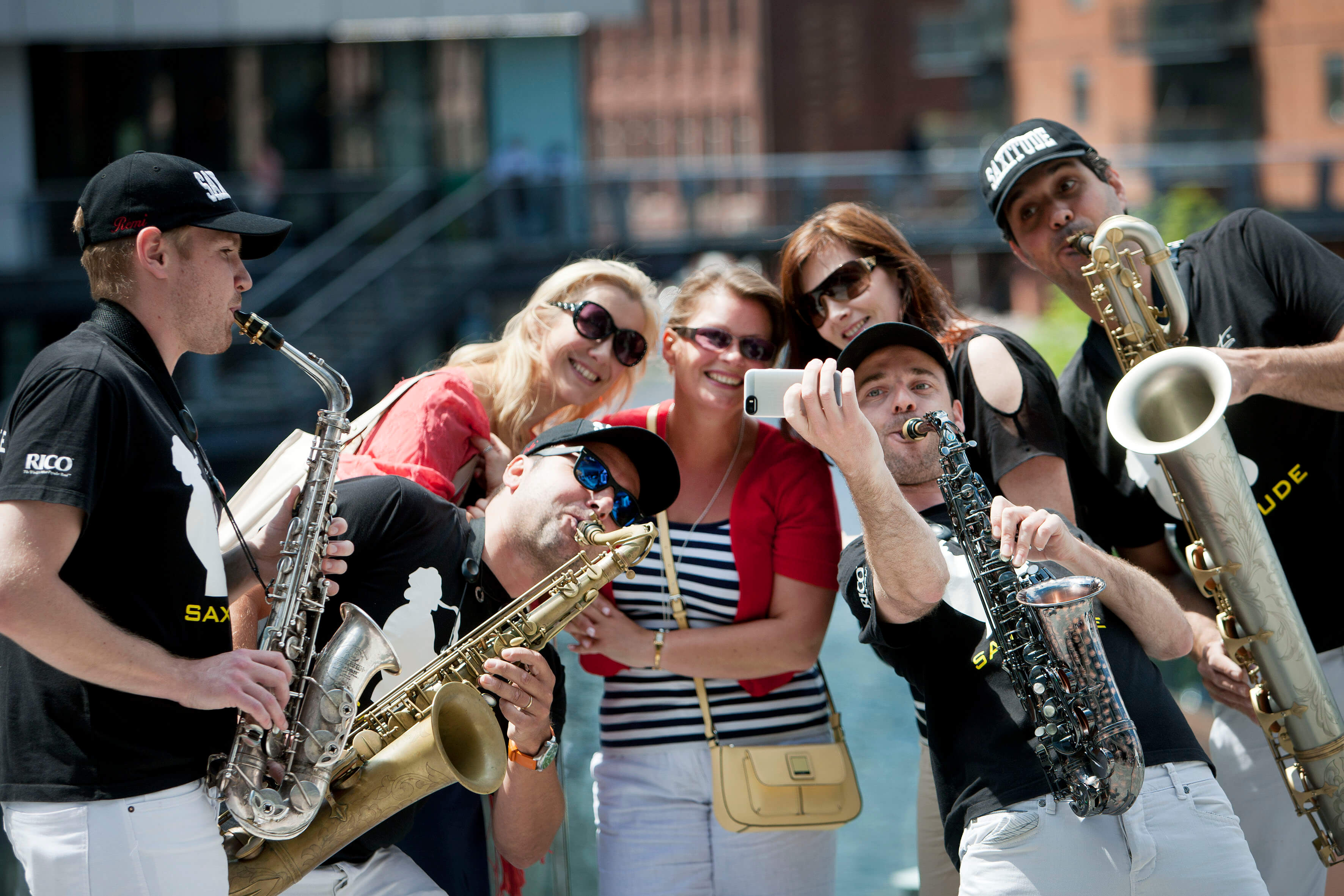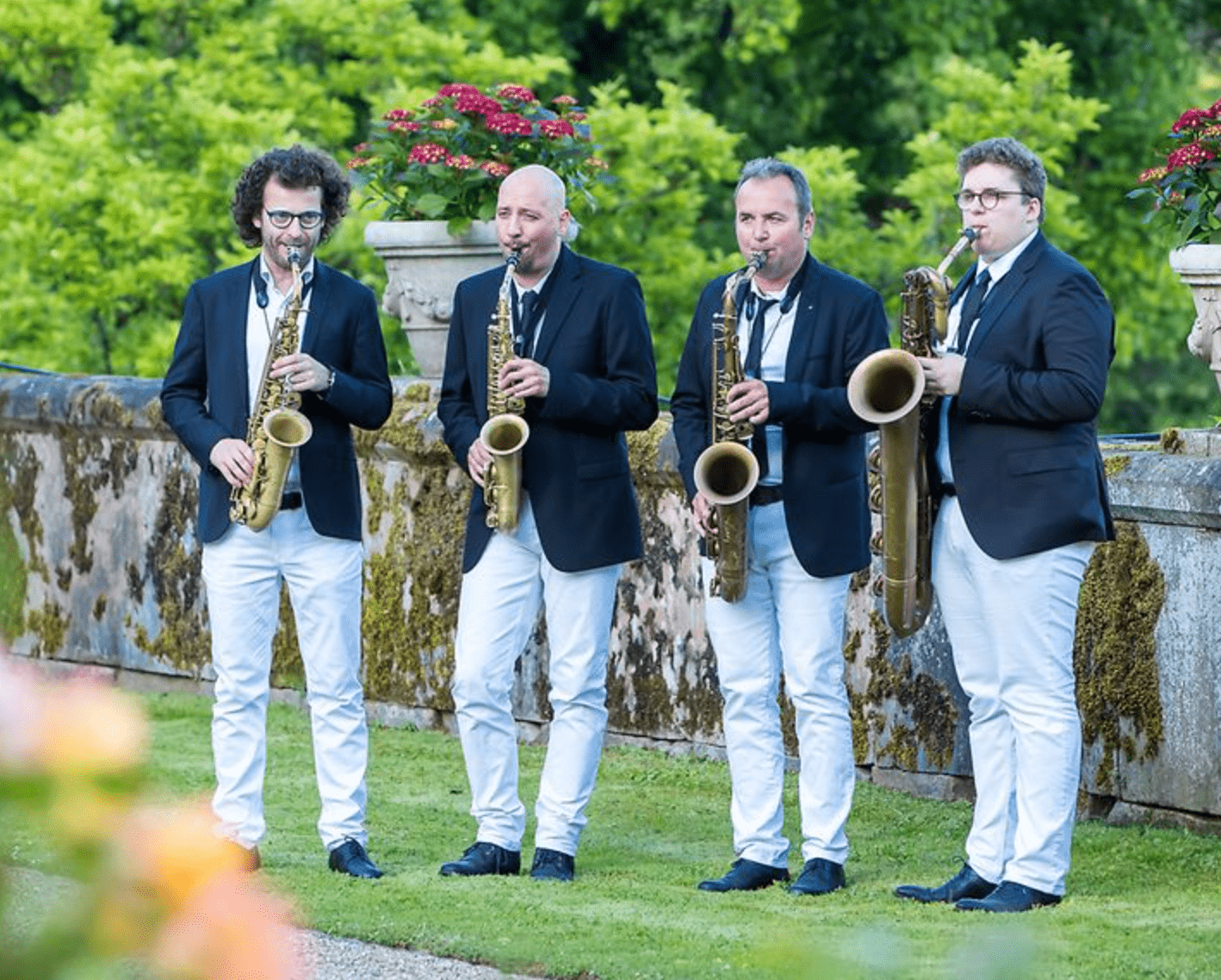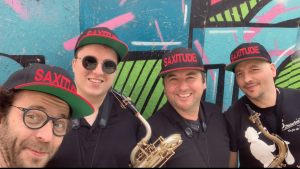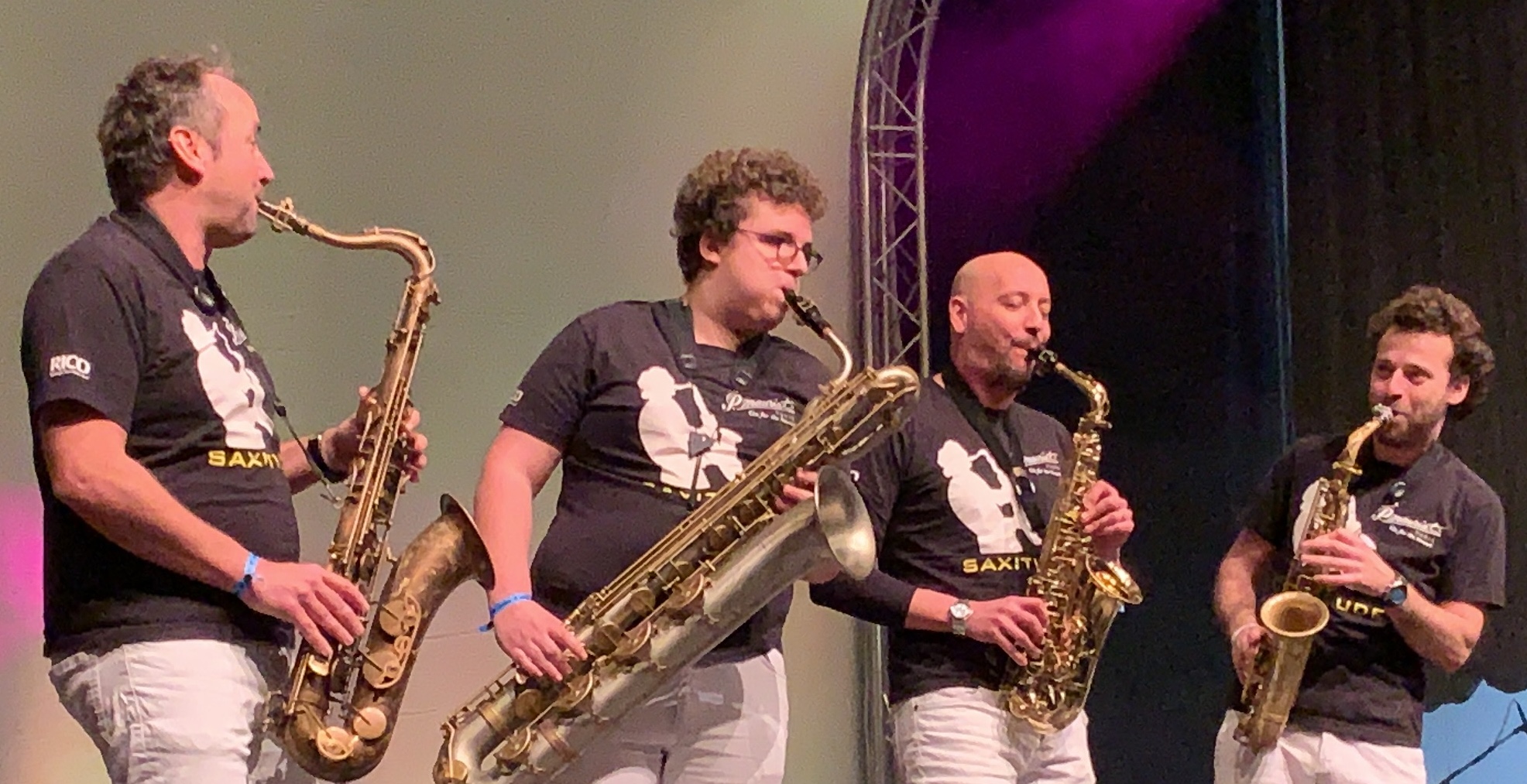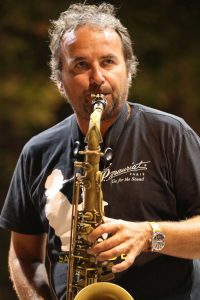 Robi
Arend
Born: november 13
Robi is the Tenor Saxophonist and Leader of SAXITUDE. Robi received his degrees in saxophone performance and music theory from the Conservatory in Luxembourg, Royal Conservatory in Liège and Royal Conservatory in Brussels.
Robi writes the arrangements as well as original compositions specifically for the group. Robi is teaching classical and jazz saxophone.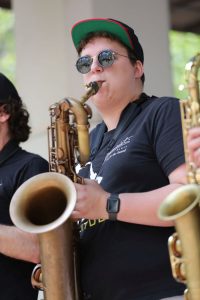 Gregory
Ney
Born: august 14
Gregory is the Baritone Saxophonist. After studying classical and jazz music in Luxembourg, Gregory graduated in the fields of Jazz Arrangement and Composing for film from the Conservatory of Amsterdam in 2023.

Since 2022, he teaches saxophone and jazz theory in Bascharage.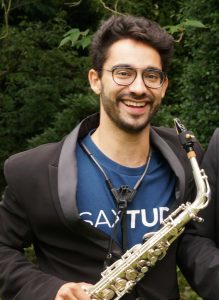 Joël
Metz
Born: september 24
Joël is the Alto saxophonist. Having achieved his Bachelor and Master studies at the conservatory of Amsterdam and Codarts Rotterdam, Joël pursues his musical career as a bandleader of his group "The Metz Foundation", a sideman for projects like the Josh Island Band and the LJO and as an educator for modern music at the "Conservatoire du Nord" in Luxembourg.
With an affinity for extended techniques like multiphonics, Joël likes to combine traditionally informed material with experimental sounds in his playing.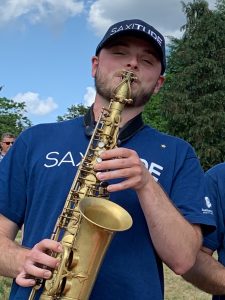 Julien
Cuvelier
Born: february 7
Julien is the Alto saxophonist. Julien graduated from the Royal Conservatory of Brussels in 2021 where he followed the teaching of Fabrice Alleman and Manu Hermia. During his studies he got involved in the Belgian cultural scene, recording and performing with lots of differents groups like the "Basile Rahola Quartet" or Guy Cabay's band "Lemon Air".
Julien is now living in Luxemburg and he works as saxophone teacher for the UGDA music school. Beside teaching, he continues to play with Luxemburgish band like the "Veda Bartringer Quartet" and "Saxitude"..