SAXITUDE is a high-energy saxophone quartet from Luxembourg. With more than 80 concerts a year, SAXITUDE has a busy schedule and is touring around the world. They played concerts and festivals in Belgium, China, Czech Republic, France, Germany, Luxembourg, Netherlands, Poland, Portugal, Slovenia, Switzerland, Taiwan, Thailand, Turkey, United Kingdom, United States, ... To inspire the kids, they created their show for kids "NINO SOPRANINO", which can be performed in different languages. SAXITUDE released 7 albums.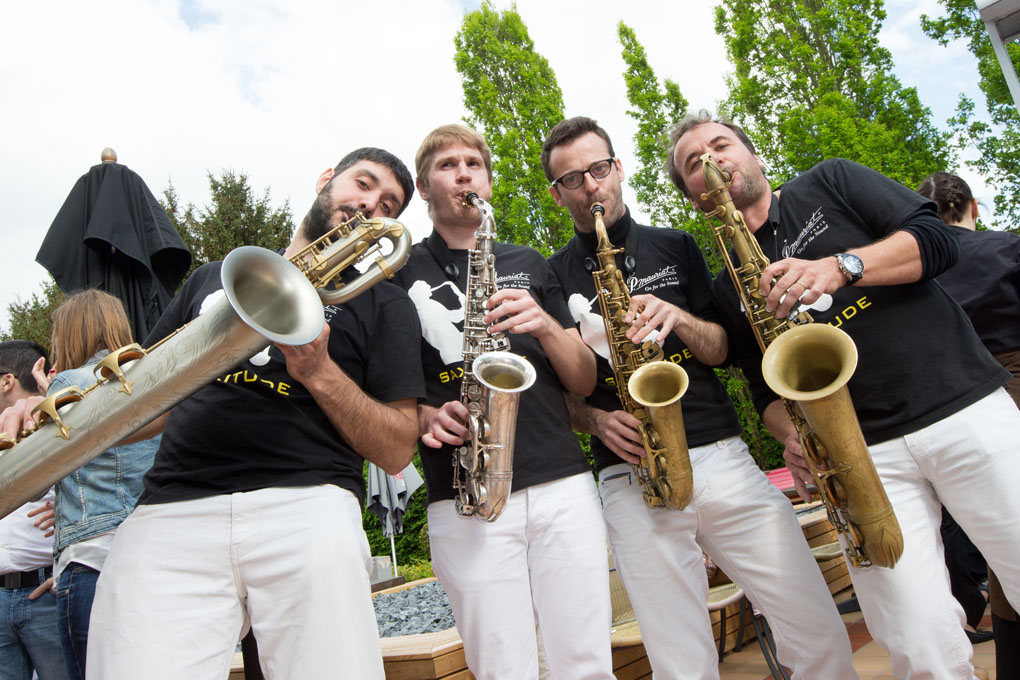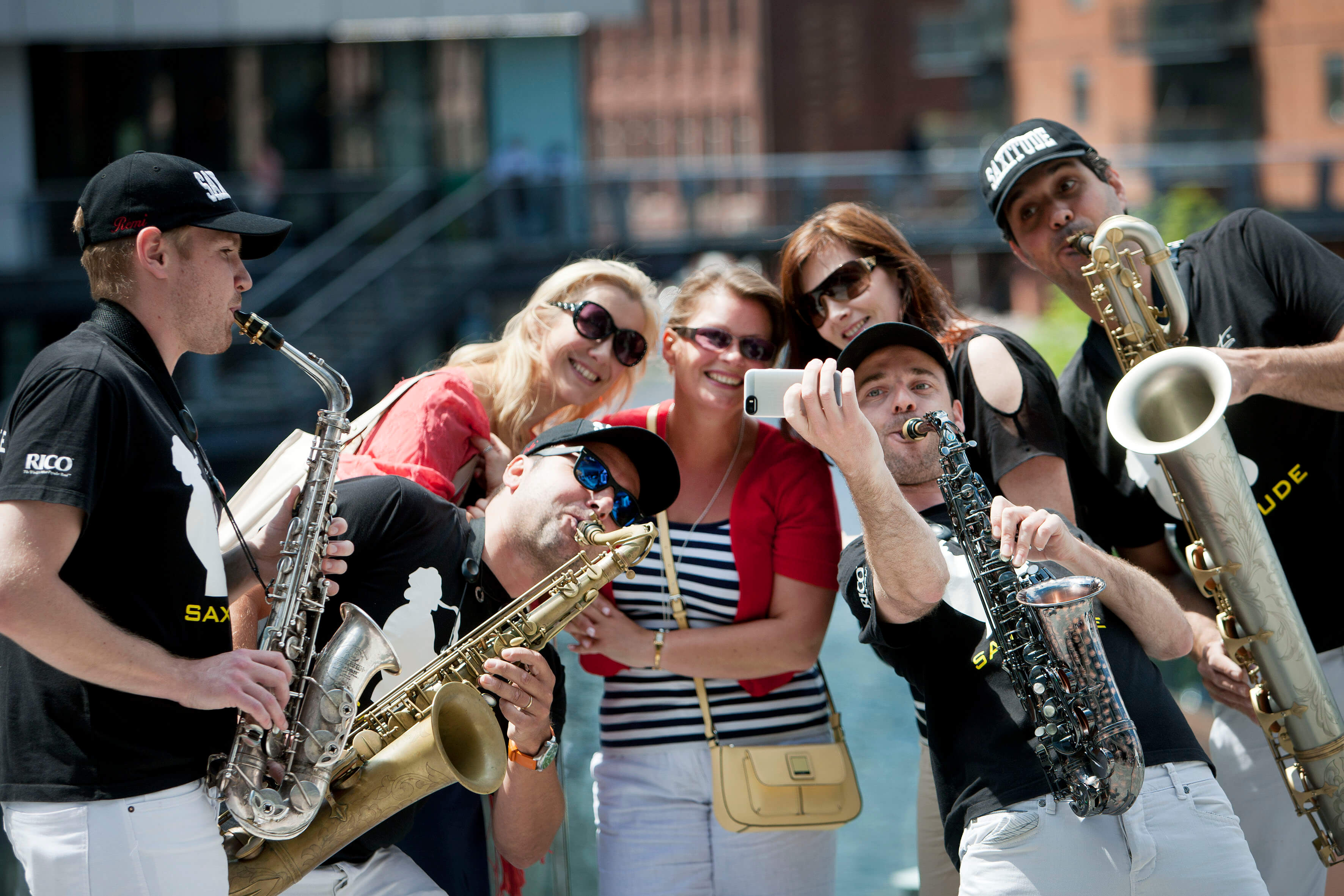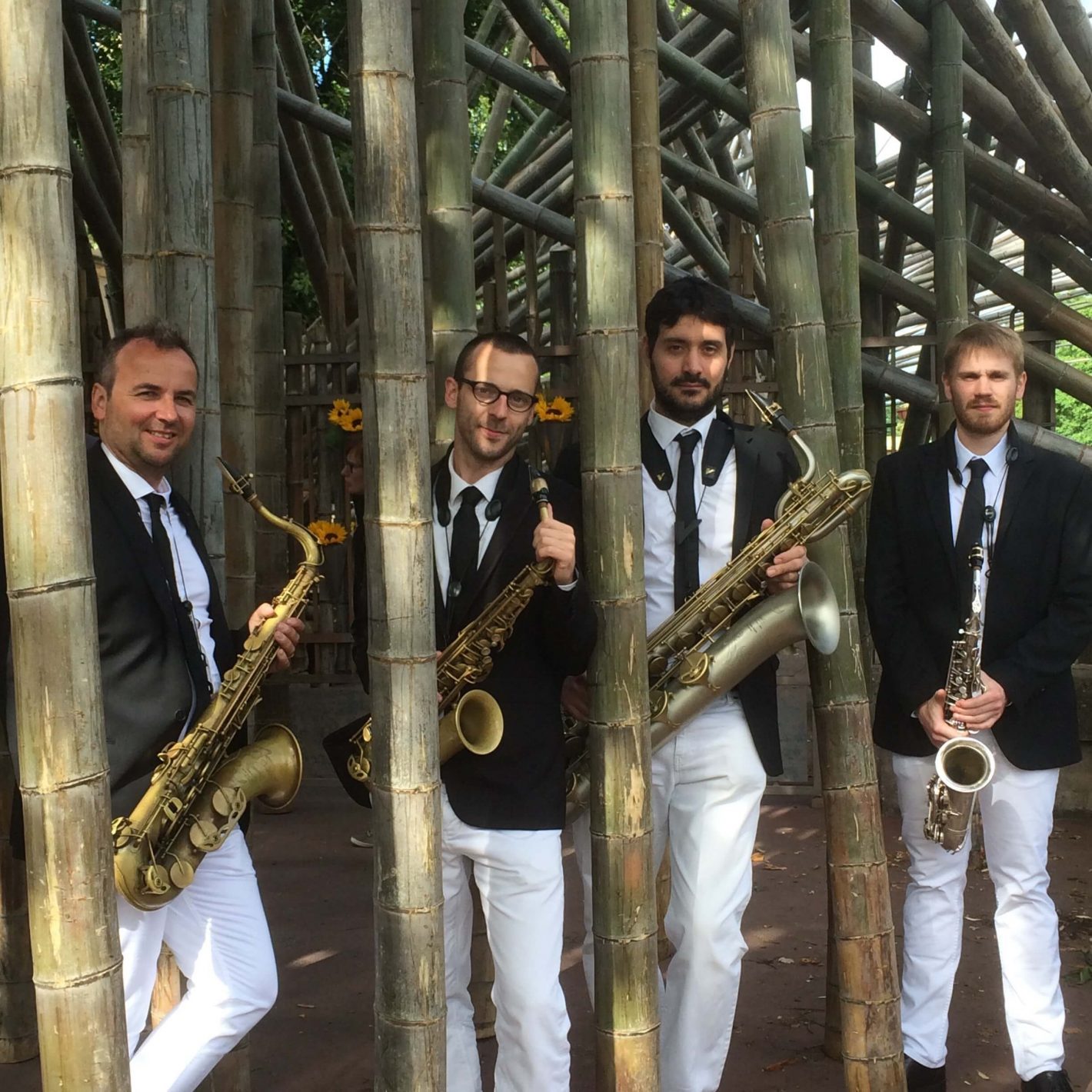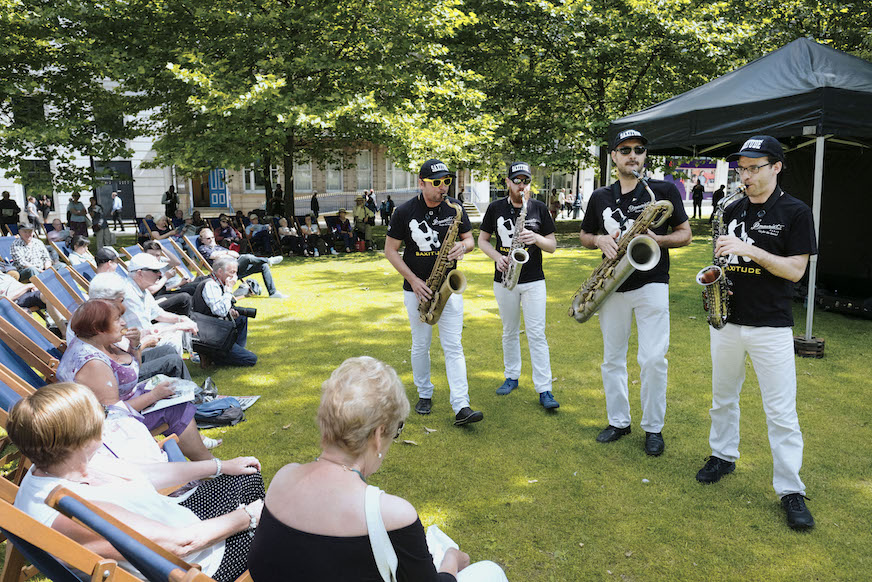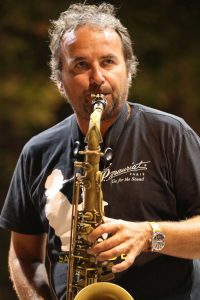 Robi
Arend
Born: november 13
Robi is the Tenor Saxophonist and Leader of SAXITUDE. Robi received his degrees in saxophone performance and music theory from the Conservatory in Luxembourg, Royal Conservatory in Liège and Royal Conservatory in Brussels.
Robi writes the arrangements as well as original compositions specifically for the group. Robi is teaching classical and jazz saxophone.
Thomas
Diemert
Born: april 20
Thomas is the Baritone Saxophonist. In 2004 he entered the classical saxophone department at the Conservatory in Metz where he received his degrees in classical saxophone and music theory.
Thomas studied jazz with Eric Barret, Sylvain Courntey, Jean Gobinet et Damien Prud'Homme, and received his degree in Jazz at the Conservatory in Metz in 2009. Thomas is teaching saxophone and music theory.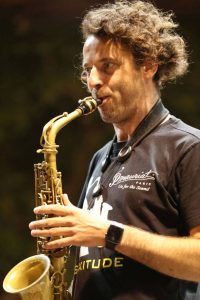 Pierre
Cocq-Amann
Born: august 18
Pierre is the Alto and Soprano Saxophonist. He earned his degrees in classical saxophone at the Conservatories in Metz, Lyon and Paris. As a student, he won several international sax competitions. Pierre is a great Multi-Instrumentalist who performs and records frequently on ethnic instruments.
He got his degree in Jazz Saxophone at the renowned "Centre des Musiques de Didier Lockwood (CDML)" in Paris. Pierre is a passionate musician who likes to mix up the different genres and styles. He is teaching jazz saxophone and jazz history at the Conservatory in Luxembourg.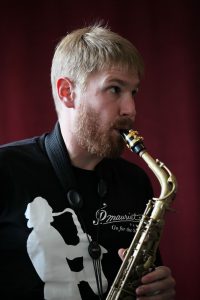 After his musical studies in classical and jazz music at the Conservatory in Metz, Remi studied jazz and improvisation at the famous Conservatory in Paris (CNSMDP). Remi is a very talented and busy musician who lives in Paris and plays with different projects around the world.
He earned great critics with his band NOX.3, which allows him to perform at the most important jazz festivals around Europe.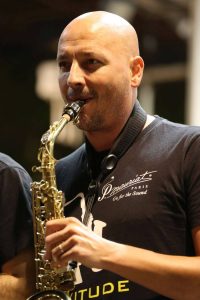 Dominique
Gatto
Born: january 23
Dominique is the Alto Saxophonist Dominique studied saxophone at the Conservatory in Metz. At the age of 14, his older brother opened him the door for jazz by introducing him to the innumerable resources of improvisation. This is how he joined the IMFP, a jazz school in Provence France.
He participates in many recordings and plays in many bands. He currently teaches at various schools in France and continues his musical career as well as his personal project DOMINIQUE GATTO QUARTET.