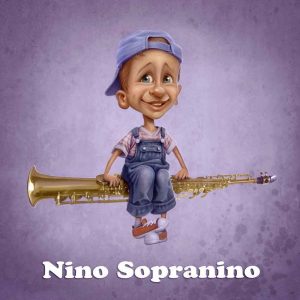 Nino Sopranino a show for kids
The show features the whole saxophone family, from the bass saxophone to the sopranino saxophone.
During the show which lasts 50 minutes, the sounds of classic, funk, jazz, pop and rock music are introduced to the enthusiastic children.  The show can be presented in all languages.
What the organizers and the audience said about the show:
– What a brilliant show
– An unforgettable show, rich in colors and emotions
– Very fine production. The show had it all, it was funny, emotional, and above all, great music.
– The show can entertain anyone, young and old.
– Lovely show, great arrangements.
NINO SOPRANINO in luxembourgish
NINO SOPRANINO in french